Mobile access for on-site sampling & testing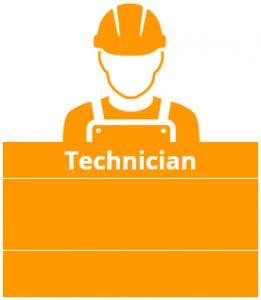 Field Test is part of the Technician subscription plan and enables users to access their Concrete Quality batches information from their favorite device, smartphone, tablet or PC.
Access link (bookmark it)
mobile.concrete-quality.com
Use the same credentials as in the Concrete Quality desktop app.
Field Test allows you to:
Gather concrete sampling and testing information on site with your Smartphone or Tablet
Access your data with any device: Android, iOS, Windows Phone BlackBerry, PCs with Mac or Linux OS.
Increase efficiency of lab technicians: record test information on the field which will be immediately available at the lab
Access your data on-site for diagnosis and troubleshooting
Field Test is lightweight to reduce loading times and downloaded MBs. It simplifies the technician's work on the field.

Create new samples on the fly, and have the information immediately available for all your partners.
Information you can record on site:
General information: batching plant, jobsite, mix design, etc.
Ticket: number, concrete type, admixtures, water added at site, truck number and driver, etc.
Casting: cast element, pouring method, jobsite curing, time of arrival and end of casting, etc.
Ambient conditions: temperature, wind, weather, etc.
Sampling: laboratory, customer, technician, concrete temperature, slump, air content, density, etc.
Testing: record all the test available in the full app with details
Test specimens: create any number of specimens with type, age and crushing date.
Field Test allows you to perform complex searches to locate the exact sample you need. Review and update its information as you need.

Its powerful search engine allows you to filter and find the exact sample you're looking for
The search engine can filter by:
Ticket number
Dates: interval or set date
Sample reference: you can add a reference or name to your samples and use it to look for them
Statistical control: you can filter the samples for production control from those that are lab tests
Batching plant: you can query all the batches produced at one plant
Jobsite: get all the batches delivered to a certain jobsite
Mix Design: find all the concrete batched for a given mix design
Combine them! you can combine all the filters to create the exact query you need