Share information, expertise and backup your data
The Technician subscription allows you to share information and expertise with your workgroups, in-house or third parties. You have full access to data synchronization servers and your data is backed-up automatically. Your data is safe and always accessible.
To learn more, scroll down and then go to Synchro thorough tutorial page.
Connect to Concrete Quality's servers to share information
Synchronize data for all designated users
Flexible and intuitive workgroup system
Share information in-house or with other companies (suppliers, labs, etc.)
No need to buy servers or install special softwares
You can work offline and Synchronize when you're connected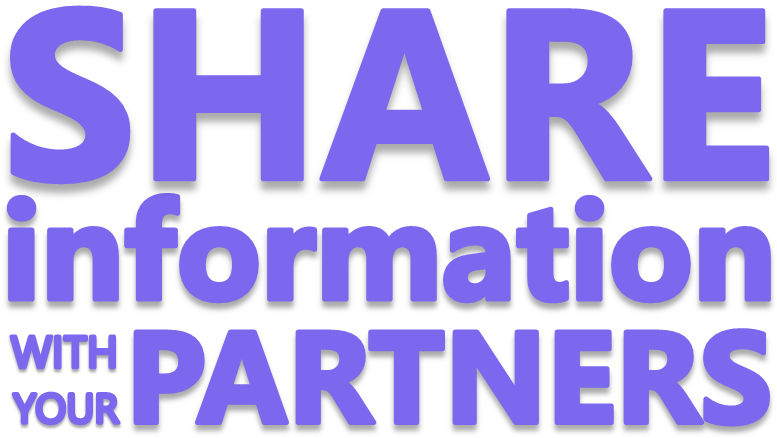 Work offline, share data online
Concrete Quality stores your data locally so you can access it anytime, anywhere
To share data with other users you perform a Synchronization
The Synchronization updates your local data and sends your latest changes to the server so other users' data is updated as well

No special equipment required
You don't need to set up a server or install other software, we provide all you need

Available with your standard internet connection

Share information in seconds anywhere in the world

Work with a shared database that automatically keeps up to date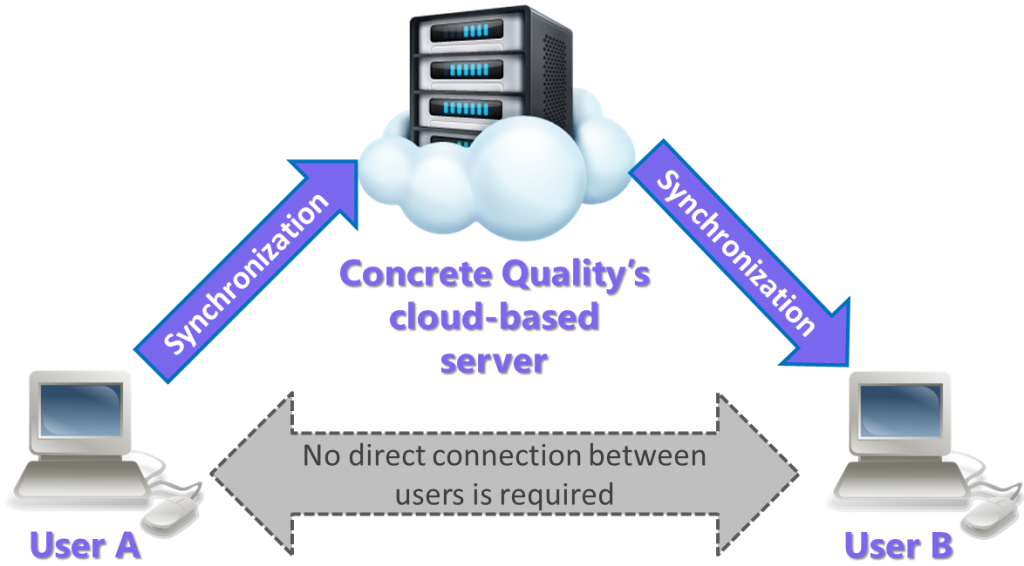 Automatic cloud backup
Every time you Synchronize an updated copy of your data is created in the server
You can retrieve all your data to a new computer if needed
Don't worry about loss of precious data!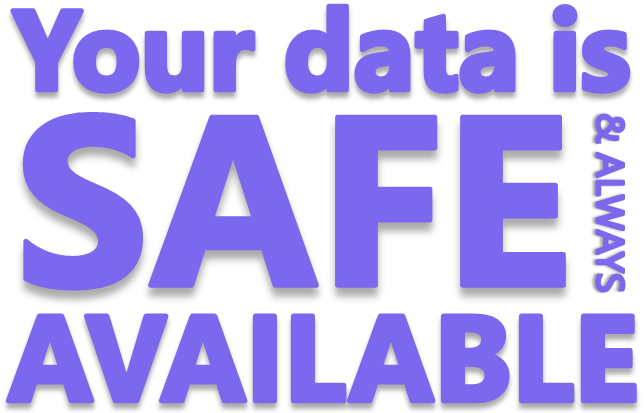 Only YOU can access your data
All communications are encrypted and double checked for user authentication
Transport + message security
Cloud server located in a datacenter in the USA
Automatic daily backup of the server's database
No limit to how many computers you can use to access your data
Workgroups management
New paradigm: "Workgroups" model
Create Workgroups to define what information will be shared
Invite users to your Workgroups to define who you share information with
All the information contained in a Workgroup is shared automatically with all its members
No configuration required
Self organizing and fluid model for data access: invite or expel users to grant or deny access
Can represent any organizational hierarchy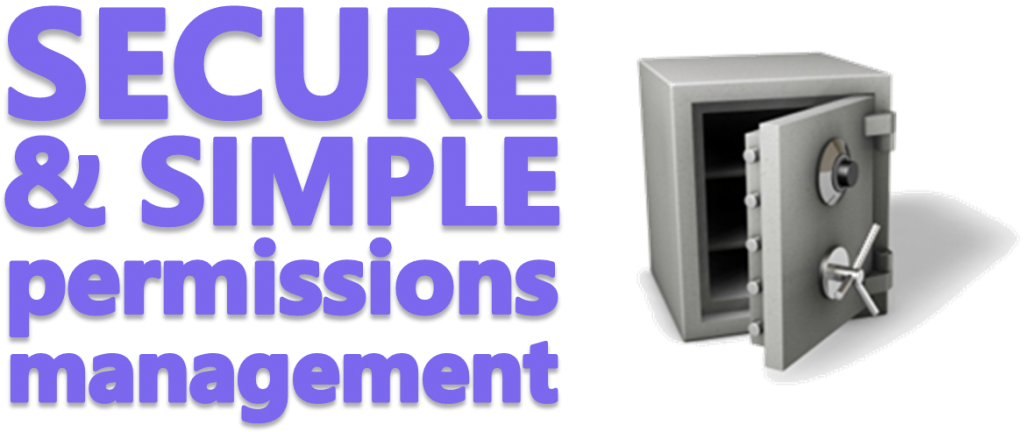 Total control of information access
All users know exactly who has access to their shared information
Users have a private workgroup (its data is not shared by default)