Software for QA/QC & Concrete Mix Design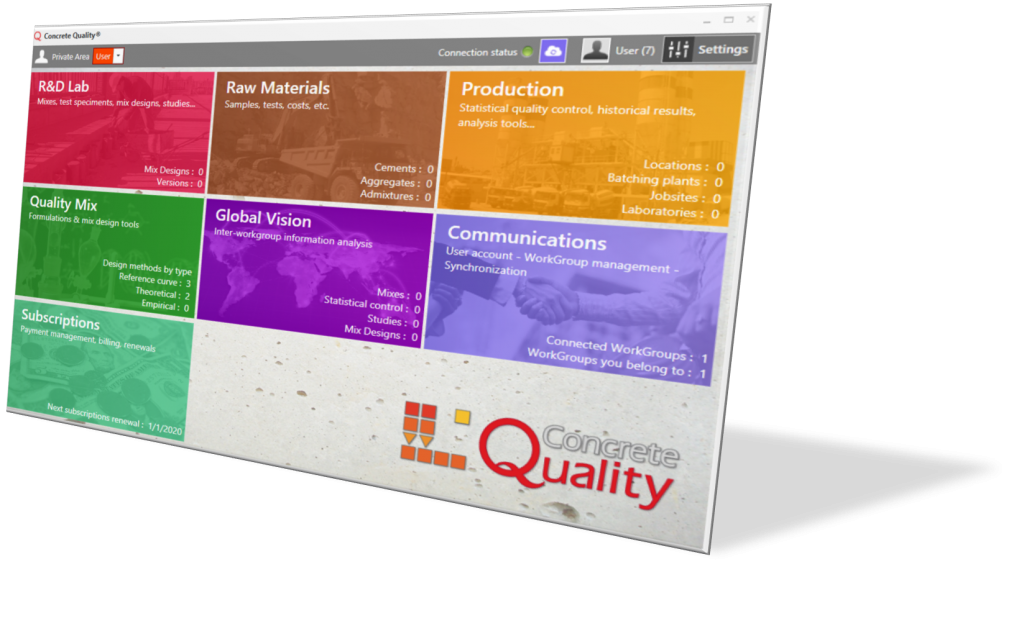 Concrete Quality is a turnkey cloud solution designed to support and improve quality control process, mix design and raw materials management. It was specially developed for all people involved in concrete production, supply and use. State of the art technology, it's a universal and standard platform for technical information and expertise exchange. Hence, the software is offered according to the subscription model of todays economy.
A modular software
Concrete Quality is a modular software without a binding contract. The monthly subscription model is more flexible and economical than those offered in the past. It allows every user to decide exactly what he really needs, the service he should pay for and the time of use. 3 subscription plans are offered: Technician, Supervisor and Expert. This structure allows for an army of contributors to have access simultaneously to a powerful and modern tool at a low cost. The numerous teammates can share online information on their computer wherever they are at the office, at the batching plant or with their smartphone on a jobsite. Offering increased mobility, Concrete Quality help work teams perform at a higher level.
A complete solution
The basic Concrete QA/QC module is free and supports the functionality of the other modules. Corner stone of the software, you can use it for free for an unlimited period of time. The database within the module contains all your data and is always accessible, even when offline or without any subscriptions. As a result, you will never be charged to access your data. Concrete Quality is devided in 8 sections:
Lab & Testing: Concrete samples, test specimens, R&D studies.

Raw Materials

: Samples, tests, costs, etc.
Concrete QA/QC: Statistical quality control, historical results, analysis tools.
Mix Designs: Mix designs management, calculation and analysis tools.
Import from Excel: Import data directly from Excel or other spreadsheets.
The American Way: Special features customized for the North American users. ACI, ASTM & CSA statistics, reports, and more.
Global Vision: Inter-workgroup information analysis, dashboard and KPI's for plants, jobsites, mix designs, etc.
Communication/My Account: Workgroups, subscriptions, invoicing.
Don't wait any longer! Start enjoying the advantages of working with Concrete Quality. Download now!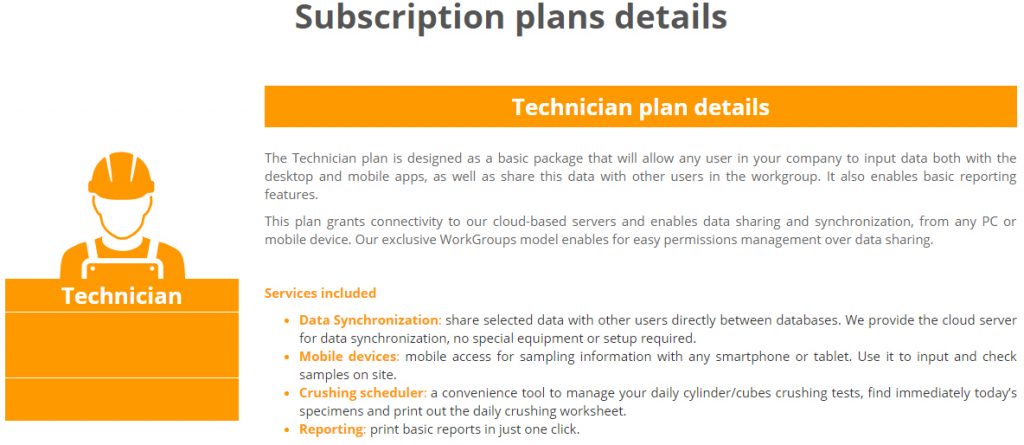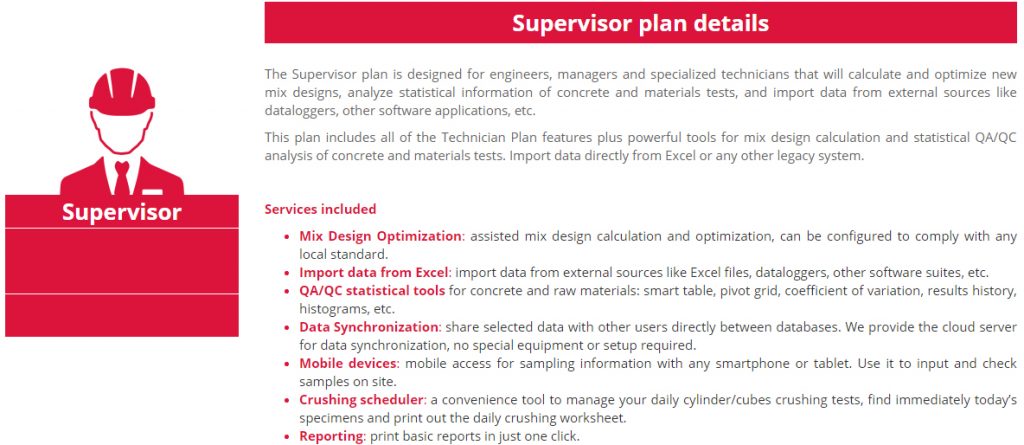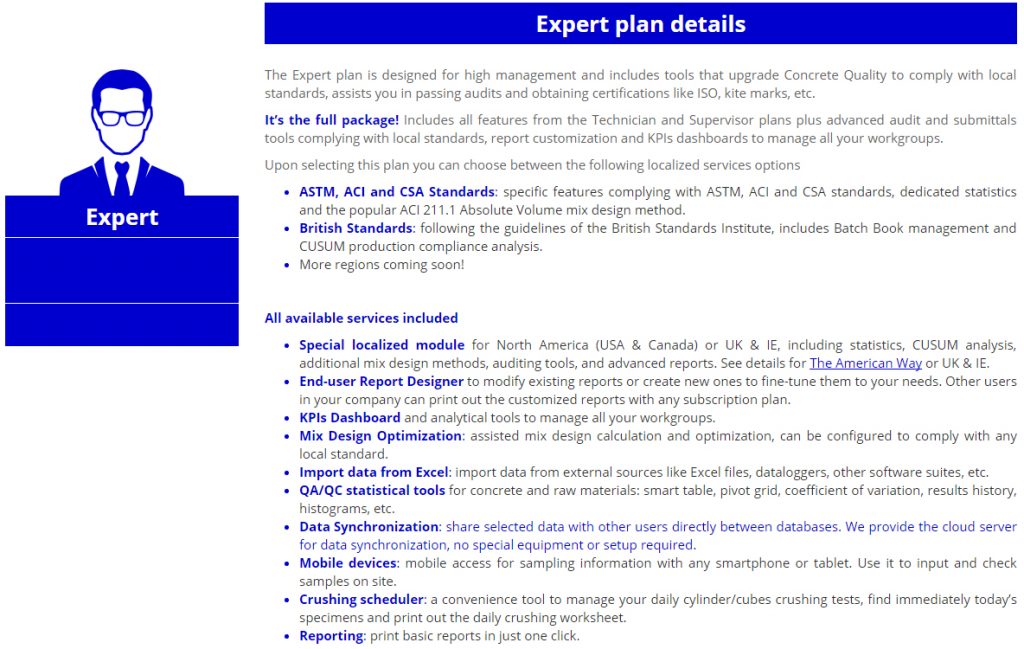 Free download without registration
Unlimited functionality
No cancellation required
Pay only for optional services
All services free for 1 month
Who should use it
Concrete Qyality is a support tool, easy to use and intuitive. It's fundamental for people involved in concrete production, supply and use. Most of all, engineers, lab technicians, and collaborators to the quality control process, mix design and raw materials management.
It's highly recommended for: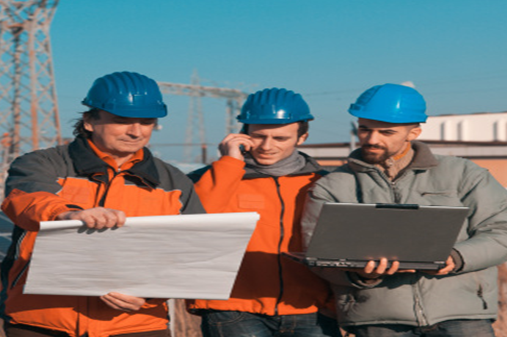 Readymix concrete batching plants
Precast concrete factories
Quality Control laboratories
R&D laboratories, most importantly those found at chemical admixtures and cement suppliers
Raw materials suppliers: aggregates, cement, admixtures, etc.
What makes it a benchmark software
It's intuitive and easy to learn.  Most useful for novices and experts alike
Many options to share your data in-house or with third parties
No configuration or special equipment required
Supports any unit system (metric, US, UK) with automatic unit conversion
Standard independent, can be used with old an current standards, for any country
Work online or offline, your data is always available
Affordable and flexible; anybody can use it: small, medium and big international companies
State of the art technology, customizable on demand
Unlimited potential
We focus on quality management
As specialists in Quality Management, we want to provide our clients with the best product for this expertise. Consequently, our application is not designed for accounting, production machinery operation and control, structural calculations, personnel management, equipment maintenance, invoicing, etc.